Announcing simultaneous publication of two books, The Bridge and Politics. In late 2021, it became necessary to place all work on hold throughout 2022. I have now returned to those projects, which means more will appear in a shorter time than usual, beginning with these two collections, but I will not inundate you with emails. I hope you find the completed projects interesting and relatable.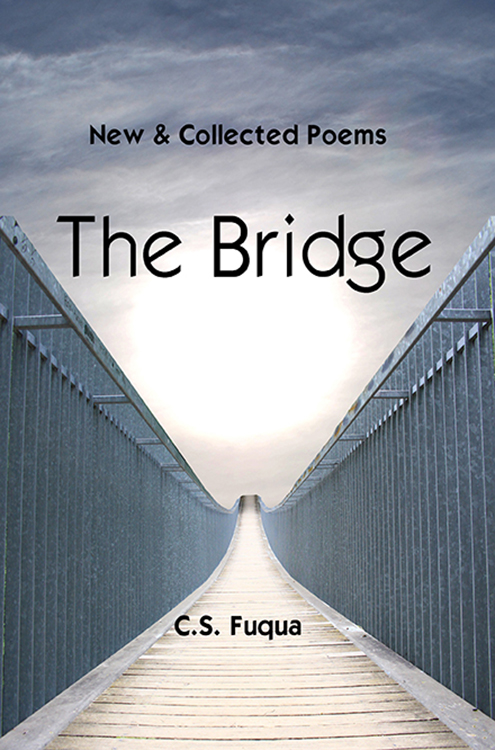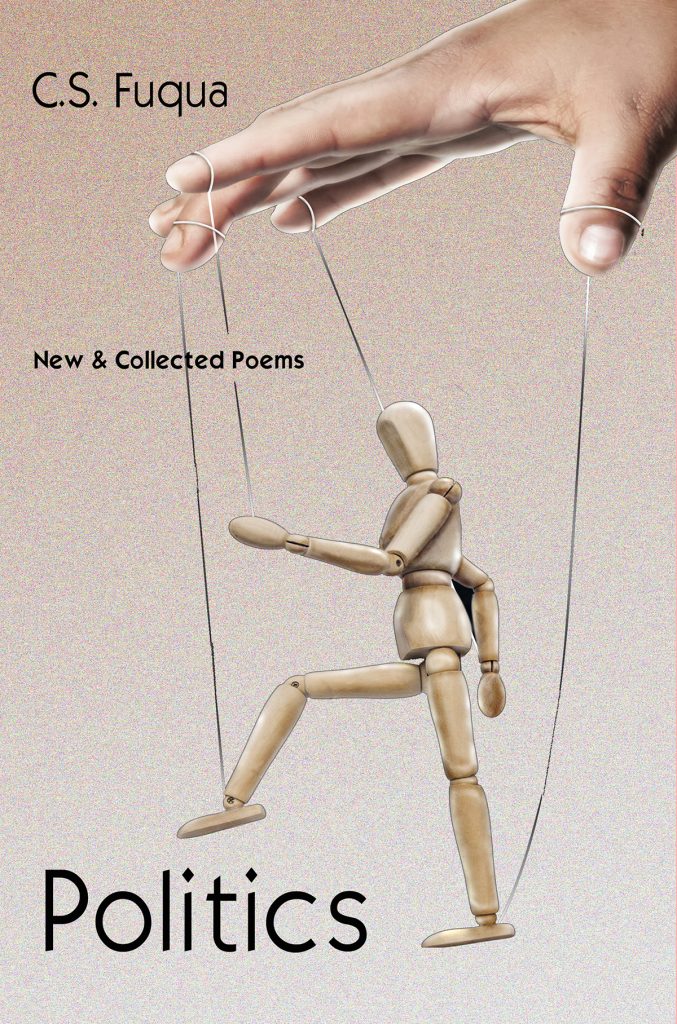 The Bridge and Politics collect new and previously published poems that present the stories of life's common and extraordinary experiences we share in myriad ways. The books are available through most bookstores in digital and paperback formats, including Amazon, iTunes, Kobo, Barnes & Noble, and many others. You can also request your local library to purchase them through distributors such as OverDrive.
In tribute to my best friend and spouse Bonnie, I am currently posting previously published poems to FaceBook (http://facebook.com/c.s.fuqua.author), poems that will be included in an upcoming collection tentatively entitled Bonnie Lynne ~ Real Love Poems, featuring new and collected poems written for and/or inspired by Bonnie over our 5-plus decades together. Other upcoming projects include a tribute album of songs and instrumentals written for Bonnie over the years. I hope you'll find each project a celebration of and testament to one of the most extraordinary persons ever to grace this planet.
Praise for C.S. Fuqua's poetry:
C.S. Fuqua's poetry paints an entire story with a Tom Waits brush. If you don't know what I'm talking about, google it. ~ Ken S., editor, Spank the Carp literary magazine
With an eye for the particular and ear for the music of life, C.S. Fuqua shares with readers his brave, lyrical view of the human experience. ~ Dr. Wendy Galgan, former editor, Assisi Literary Magazine
… gritty, insightful, humorous, tragic, and celebratory … ~ Jonathan K. Rice, editor, Iodine Poetry Journal
C.S. Fuqua handles the themes of love and death with beautiful simplicity: what else is there to life? ~ Kalyna Review
…thought-provoking and interesting … ~ Suanne Schafer, author, A Different Kind of Fire
…a lasting impression on the reader. ~ Sensawunda
The power of C.S. Fuqua's poetry lies in the relentless chronicling of real people with real sorrow, triumph, regret, and above all the sad beauty of the human experience. Superb poetry. ~ Tony Nesca, Author of About A Girl
Few have as deft a touch as C.S. Fuqua, weaving a complete story in just a few lines—what poetry is supposed to be. ~ Dick Claassen, Author of Sacred Native American Flute
I am grateful for your support of and interest in my work. If you have questions or concerns, please visit my websites (csfuqua.com and csfuqua.bandcamp.com) or write to me directly at fuqua.cs@gmail.com.
I wish you and your loved ones the very best always.