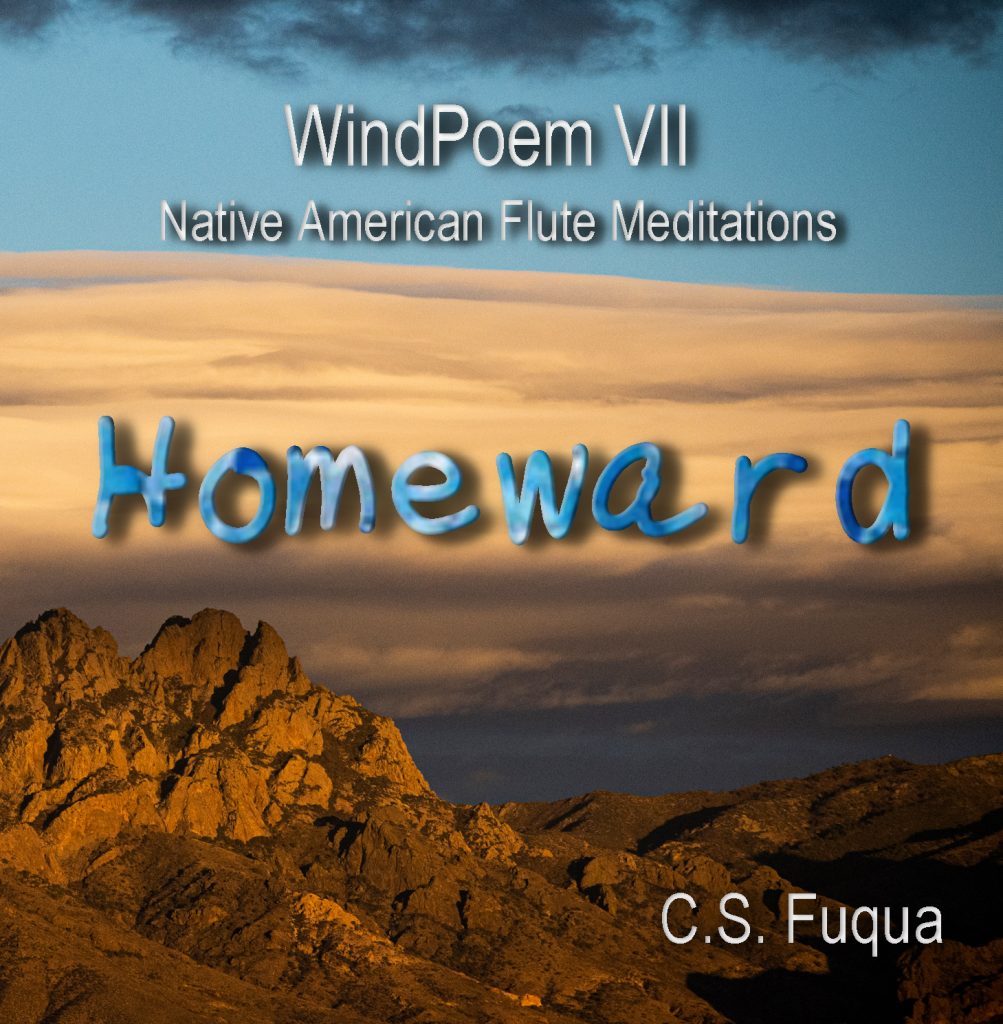 Musician and author C.S. Fuqua has taken a slightly different approach with his latest Native American style flute album Homeward ~ WindPoem VII ~ Native American Flute Meditations, combining traditional sound and harmonies with modern structure and percussion.
With popularity centered around its unique and novel sound, the Native American flute has come a long way over the last three decades and is now featured in a variety of music genres and styles, from folk and jazz to orchestral and world. And yet solo instrumental renditions remain the instrument's most powerful — and perhaps most popular — means of reaching listeners.
Four years have passed since Simplicity, Fuqua's last WindPoem native flute album. During that time, he produced two albums of multi-instrumental world music incorporating native flute. With Homeward, Fuqua returns to the soulful power of solo native flute that made his first six WindPoem albums favorites among those seeking relaxing, meditative music.
Although a return to the traditional sound of solo flute, Homeward selections are more structured than earlier WindPoem instrumentals.
"I produced this album specifically to create the same type of calm and relaxation as earlier WindPoem recordings but with a more modern, melodic sound," Fuqua said. "Although the native flute is becoming a familiar instrument in popular music, its traditional solo sound will always be the most soulful and satisfying."
Erroneously portrayed as a male-dominated instrument used solely for courting, the Native American flute historically has been an instrument played by children, women, and men in a variety of capacities, including spiritual and fertility rites, courting, mourning rituals, basic entertainment, and as an instrument of greeting between individuals and villages. In every role, it has been and remains an instrument whose melody is both haunting and soothing.
Since the first WindPoem album, Fuqua's native flute instrumentals have been used for casual listening and in settings for counseling, meditation, hospice and general care, and educational environment enhancement.
Homeward builds on the WindPoem tradition of music that is both soothing and entertaining, blending traditional sound deftly with modern form while remaining true to native music traditions.
Fuqua wrote and performed all instrumentals for the album, playing flutes that he custom-crafted. Fuqua is the author of the book Native American Flute ~ A Comprehensive Guide ~ Craft & History. For more information regarding Fuqua's music and books, please visit http://csfuqua.com. To preview Homeward and other WindPoem albums, please visit http://csfuqua.bandcamp.com or most streaming platforms such as Spotify and Pandora. Fuqua is available for performance and educational presentations. For more information, contact him at fuqua.cs@gmail.com.